We don't just sign a contract
and get to work
We meet with our clients, get to know their business, get to know them personally, and get their perspectives.

We respect the art of business
We consistently go above and beyond to meet our clients' objectives quickly, accurately and creatively. Our clients value us as their go-to team they can rely on because we deliver, every time.

We are known for our exceptional customer service and attention to detail 

We are easy to work with and pride ourselves in understanding the nuances of our market segments. We are professional, accessible, attentive, responsible and fast.

We work well with others
We value client relationships and all agencies involved in our clients' success.

We have a way with words
We understand that effective writing skills can make all the difference. We are proficient in language and well-versed in storytelling to attract your target audience.

What sets us apart from the rest
We work well with little guidance. We jump in with two feet. We dig in and do the research. We search for answers before asking questions. We are observant and possess strong analytical skills.  We are persistent and disciplined.
Most importantly we understand the importance of producing exceptional work at the speed of business.
We believe in working to make life better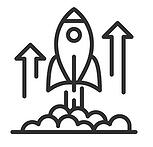 Our Mission
To create solutions with positive outcomes for the driven marketer.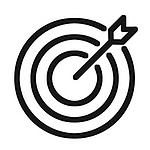 Our Goal
To apply our creative expertise and to help clients reach goals quickly and on budget.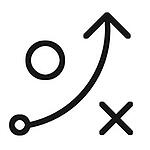 Our Process
To empower our clients and compliment
their abilities.

We believe in
Connecting people 
to achieve better health.
We belive in
Connecting people 
to advance technology.

We believe in
Connecting people
to engineer our future.
OUR VALUES & CODE OF CONDUCT
Respect and Camaraderie
We take care of our own. We respect and trust all on our ship with boldness, integrity and selfless dedication. We will work together – all hands on deck – to create and maintain the ideal work climate.
Competence and Commitment
Our crew is knowledgeable, skilled, experienced and operates with impeccable judgment. We are confident and committed to doing every job right. We support each other through encouragement, appropriate feedback and assistance.
Charms Not Arms
Greet your crew daily. Smile. Convey trust and openness. Be a good listener, effective communicator and inspiring persuader. Win the support of your crew, partners, clients and citizens. Pay attention to factors that affect both crew and clients' health and well-being.
Unity
We rely heavily on the capacity of our crew to achieve whatever we, and our clients, envision. We may each have different duties on board, but our ship needs to sail in one direction. When everyone works together towards the same goal, the necessary outcome will be achieved.
Power of Position
Every team player has the power to lead their projects. This comes with two moral obligations. Courage to be completely responsible and held accountable for the task. Secondly, team members must fully understand the job, get the job to its destination on time no matter what, find support if needed and follow through on all promises made to the client.
Keep Your Eye on the Prize
We are experienced and resourceful. We can overcome anything when we are focused on the treasure. While on watch for possible danger or difficulties, it's extremely important to continue to radiate the relentless spirit of possibilities. Do not attract maelstroms & whirlpools of negativity – they drag ships down and make them pay untimely visits to Davy Jones Locker.


BLUE STAR IS A CREATIVE AGENCY 
WITH PROVEN EXPERIENCE IN
 HEALTHCARE, TECHNOLOGY, 
MANUFACTURING, ENGINEERING, HIGHER EDUCATION, AND B2B FOR MID TO ENTERPRISE LEVEL ORGANIZATIONS. 
216-334-1312 / 216-375-2277