We are proud to serve some of the area's biggest companies. But don't let that fool you, at the heart of it all, we recognize every one of our client's potential and align our strategy to their goals in ways that make their brands shine.

We have clients around the globe
Alaska  /  California  /  Nevada  /  Ohio  / Pennsylvania  / Tennessee  / Washington DC  / Abu Dhabi UAE  /  London England   / Ontario CA
Aerospace Engineering Associates
Agilysys
Akron General Hospital
Alice Training
All Lines Technology
All Ohio Cremation
Anderson International Corporation
Artocene
Ashtabula County Medical Center
Aslon Group
Asurint
Banyan Tree
Be Well Solutions
BioEnterprise
Bottomline Technologies
Bridgeway
Buckeye Shaker Square Development Corporation
Call Jimbo
Caraustar
Carolyn Marie Designs
CBTS
CellBank Technologies
Case Western Reserve University
Central Peninsula Hospital
Central School of Practical Nursing
Circle Health Services
Cleveland Catholic Charities
Cleveland Christian Home
Cleveland Clinic
Cleveland Clinic Arts and Medicine Institute
Cleveland Clinic Family Health Centers
Cleveland Clinic Nursing Institute
Cleveland Clinic Pathology & Laboratory Medicine Institute
Community Care Network
Community West Foundation
Crowne Group LLC
CTL Engineering
Diversatec
Dwellworks
eAhere Solutions
Educational Options
Euclid Hospital
Faber-Castell USA
F&E Payment Pros
Fleetmatics
Free Clinic of Medina County
Full Circle Interpreting
Graphic Packaging International
Greater Cleveland Film Commission
Greater Cincinnati Foundation
Greif
Gross Schechter Day School
Hillcrest Hospital
House of Champions
Incubator at MAGNET
Interchange Institute
IMPACT Solutions
JD Breast Cancer Foundation
JFK Health System
John Knox Presbyterian Church
Kaeden Corporation
Lake County Free Clinic
Lakewood Hospital
Latinus Blackbox Theater
Lutheran Hospital
Malachi House
Mandel JCC / Campwise
Marymount Hospital
May Dugan Center
Medina Hospital
Mellino Robenalt
Memorial Health System
Menlo Park Academy
Mercy
Mercy Medical Center – Canton
Meritract
MetroHealth
MetroHealth Foundations
McGowan Allied Speciality Insurance
NASA
Newry Nip It LLC
Nirvana Healthcare Adventures
North Coast Health
Ohio Awning/Reed Awning
Ohio Lottery Commission
OnX Enterprise Systems
Or-Tec
Pace Payment Systems
Paige Food Services
Pilgrim United Church of Christ
Pineapple Kid Films
Plexus
PMI Industries, Inc.
Pro Football Hall of Fame
Race Ahead
RAV Financial Services
Robert Wentz & Associates
Robenalt Law
Red Treehouse
Robenalt Law
Ronald McDonald House
Saint Anthony Hospital
St. John Medical Center
SageQuest/Fleetmatics
Salinas Valley Memorial Healthcare System
School of Rock Cleveland
SE Blueprint
South Pointe Hospital
Stretchtape
Sunset Builders
The Basement Framer
The McGowan Companies
Tom Paige Catering
Tremont West Development Corporation
Triton Products
UCSF Medical Center
United Cerebral Palsy of Greater Cleveland
Urban Community School
Vetted Solutions
Van Cleef Asset
Western Reserve Academy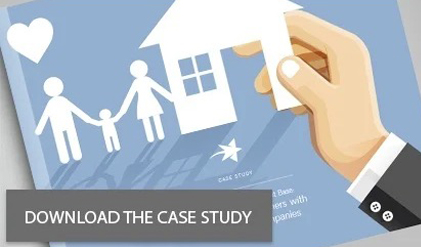 Reaching a Specialized Client Base
McGowan Companies create specialty insurance products for highly specific markets, helping organizations manage unique risks that standard liability coverage misses. With Blue Star's help, McGowan Insurance has increased online traffic and now has many programs within the top 10 Google search rankings. Download our Case Study >>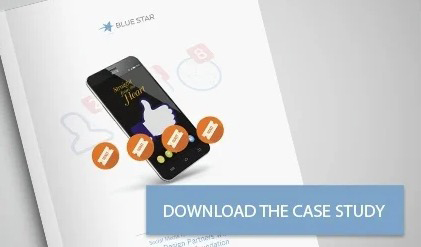 Community West Foundation Saves Big in Social and Gains Donations
When Community West Foundation needed to amp up social media efforts for their annual gala, they reached out to Blue Star. Blue Star helped produce over 400 more online ticket sales than the previous year while saving the client $7,000. Download our Case Study >>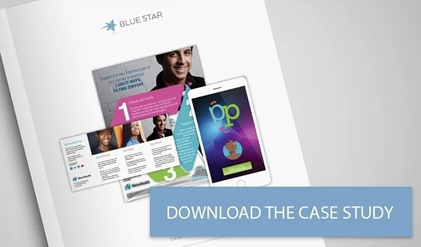 Helping the Hard-to-Reach with an HIV Support App
Positive Peers is a grant-funded initiative to help those living with HIV through an app. Read how Blue Star developed and executed the concept, the brand, creative, content, and social media for Positive Peers. Download our Case Study >>


BLUE STAR IS A CREATIVE AGENCY 
WITH PROVEN EXPERIENCE IN
 HEALTHCARE, TECHNOLOGY, 
MANUFACTURING, ENGINEERING, HIGHER EDUCATION, AND B2B FOR MID TO ENTERPRISE LEVEL ORGANIZATIONS. 
216-334-1312 / 216-375-2277