MEET OUR FLEET
We're a proven creative team that works directly with you, making sure your objectives are heard and effectively executed. With Blue Star, you get excellent customer service, thoughtful research and planning, an integrated creative process, and results to be proud of. Our talented designers, marketers, and writers are ready to reach your goals.
Julia Briggs
CEO/Creative Officer
Julia Briggs, founder of Blue Star Design, is the acting CEO and Chief Creative Officer and has built the company from a sole proprietorship to an S-corp with a team of nine employees and 25+ partners.
Julia is the creative lead at Blue Star. She handles the majority of client relations and sales for the company. Julia earned a B.A. from the Columbus College of Art and Design in illustration, graduating in 1991 with honors, and has continued her education through Tri-C and is a graduate of the Goldman Sachs 10,000 Small Businesses Program.
In 1999, after working in a wide array of design careers, Julia created a job for herself in her very own studio, Blue Star Design. Having experience with everything from illustration to packaging and branding, to print and web, meant Julia would never be bored and her clients would benefit from the variety of her talents. In 2007, she took another step forward and added a talented crew to the mix to offer clients a more integrated approach to design, marketing, and idea generation.
Julia has more than 20 years' experience in the graphic design industry in advertising, publishing, and social expressions industries. Among her many successes, she helped to build the top selling homeschooling product, Comprehensive Curriculum, developed licensed products with Charles Schulz and Jim Henson Productions, and left a successful career at American Greetings to start Blue Star.
(Little known fact: Julia is a pirate.)

John Briggs
COO, CMO, Finance
John oversees marketing, financial and business operations. He has played a key role in the development of our marketing automation tools, and has managed and encouraged the growth of Blue Star to date.
John graduated from The Ohio State University in 1991 with a B.A. in English after earning a degree in Computer Engineering, nearly becoming an architect, and taking enough French courses to all but make him a dual citizen.
He made the smart move of venturing into the technology industry at the beginning of the 90s bubble, working for companies such as Sarcom,  Agilysys, and Arrow Electronics. His marketing expertise grew right along with that big, fat bubble as he managed multi-million dollar accounts and became a trusted advisor to outside sales teams and stakeholders driving collaboration, accountability and results.
The bubble burst, but Blue Star beckoned. In 2007, he left the technology arena to share his marketing wisdom with everyone, fell head over heels for a Macintosh, and embraced social media like no other English major.

Stephanie Midolo
Creative Coordinator
Stephanie has joined the Blue Star team as Creative Coordinator.
Stevie graduated from Bowling Green State University and Virginia Marti College of Art and Design with degrees in English and Graphic Design respectively.
She joined Blue Star, bringing several years of print production and digital advertising experience with her. She has an acute attention to detail and an affinity for keyboard shortcuts.
Most days you can find her with her nose in a book or listening to a good podcast.

Sue Harris
Design Director
Sue received a B.A. from Marietta College and went on to graduate from Marshall University with a Master's degree. Early on, she worked as an in-house designer for a small printing company and did design work for two national magazines based in Tuscaloosa, Alabama. Realizing she would never be able to fake a good southern accent, Sue moved back to Ohio in 1985. She worked for a regional arts magazine for several years before joining Case Western Reserve University's in-house publications office, where she remained for more than 17 years, designing anything and everything imaginable. After a year at Agilysys, Inc. and a few months of freelancing, Sue joined Blue Star as a full-time designer in January 2008.

Joan Mack
Senior Graphic Designer
Joan Mack graduated from The University of Akron with a degree in Graphic Design. A seasoned professional, Joan is an award-winning designer who has worked for many Fortune 500 companies and advertising agencies within Ohio and San Diego, CA. Yes, and she moved back to Ohio from warm, sunny San Diego because she missed the snow and orange barrels (and great Italian food). Joan spent several years in retail advertising, and she has created seasonal themes for a wide variety of products, including aspirin, sticky notes, tennis bracelets and dog food. She has also freelanced for small and large businesses in healthcare, beauty, higher education, finance and manufacturing, to name just a few.
Her major awards include an Ohio House of Representatives Special Recognition, Gold and Silver ADDYs and GDUSA awards. She is also involved in many local advertising groups and, in her spare time, enjoys making jewelry.
Fun Facts:
Favorite Car: Mini Cooper
Favorite Cartoon Character: Scooby Doo
Favorite Movie: The Princess Bride
Favorite Color: Pantone 549 Blue

Pat Lally
Graphic Designer
Pat has extensive experience in both print and web design. He has worked with a variety of high profile clients consistently displaying innovative problem solving skills under tight deadlines and severe budget constraints. Having produced milk nutrition labels, Times Square billboards and just about everything in between, Pat is the most adaptable and agreeable artist on the planet.
Pat Facts:
His favorite font name is Bembo.
He devours history books.
He loves watching his daughter play soccer.
He's fundamentally opposed to using italics in headlines (so don't ask).
He really misses giant software manuals.
He's an adjunct faculty member at CIA.

Megan Shalala
Digital Content Manager
Meg joined Blue Star after several years working as a Jane of all Trades putting her social media, digital marketing management, photography, and graphic design background to use. Megan graduated from Ohio University with a Bachelor of Fine Arts. As a freshman, she changed course from studying psychology and realized she wanted to help people express themselves outside of a clinical atmosphere. She found her passion for communication and visual arts and decided it would best be put to use in the marketing and design world. She hasn't looked back since.
Megan is obsessed with her dogs and has a serious addiction to chocolate. She loves playing guitar, the ancient Japanese art of karaoke, and turning off English subtitles during important scenes in foreign language movies so she can translate the Spanish to anyone that will, or won't, listen.

Nicole Blair
Social Media and Content Traffic Manager
Nicole is a graduate of Baldwin Wallace University with a Bachelor of Arts in Public Relations. Originally a psychology major, she spiked interest in creative work after taking on a social media role with an agency and soon changed her studies to fulfill her passion.
Nicole is a travel enthusiast and spent four months living in Dublin, Ireland, and traveling throughout Europe during college. She loves Disney, photography, social media, and has a major sweet-tooth.
When Nicole isn't at work, she is likely to be exercising, playing with her two black lab/beagle mixes (Chloe and Cassie), finding new restaurants around Cleveland to dine at, or watching Friends, The Office, or HGTV.

Theresa Altalla
Social Media and Content Manager
Theresa graduated from The Ohio State University with a Bachelor of Arts in Public Affairs Journalism and minors in creative writing and popular culture studies. She is a proud AmeriCorps Alum having served in her hometown (Akron), and she has worked several years in the nonprofit industry and as a freelance writer. Theresa carries a strong passion for storytelling, for helping others and thrives on using social media to raise awareness and to engage audiences.
Theresa is an avid podcast listener, ice cream snob, and travel junkie.

Martha Day Boesel
Finance Operations Manager
Theresa graduated from The Ohio State University with a Bachelor of Arts in
Martha Day Boesel graduated Summa cum Laude from the Robert Morris College in Pittsburgh, PA, where she studied Accounting and Business Administration. She comes to Blue Star with varied work experience in public accounting, banking, office administration, and small business accounting.
A Northeast Ohio native, Martha moved back to the area in 2013 after having lived with her late husband and daughter in Philadelphia, Hong Kong, Houston, and Boston. During her leisure time when she's not in Beantown spoiling her two granddaughters, Martha enjoys gardening, writing, theater, and volunteering.
Three things she'd like you to know about her:
1. She was featured in a small Boston area newspaper for being a "recycling hero."
2. She has snorkeled at the Great Barrier Reef, the Caribbean Sea off Aruba, and the Atlantic Ocean off Bermuda.
3. She enjoys handling her daughter's fourteen ball pythons (but not all at once.)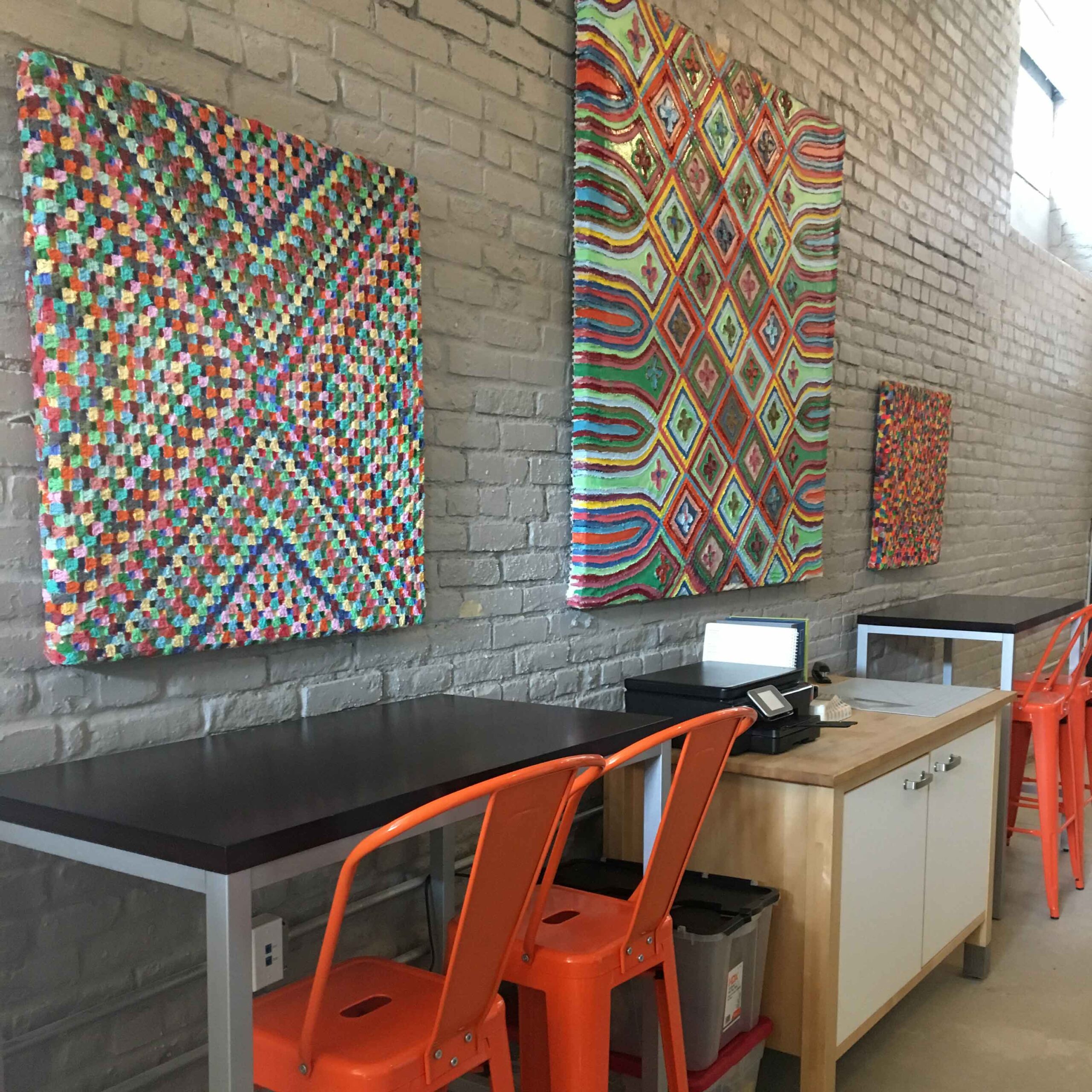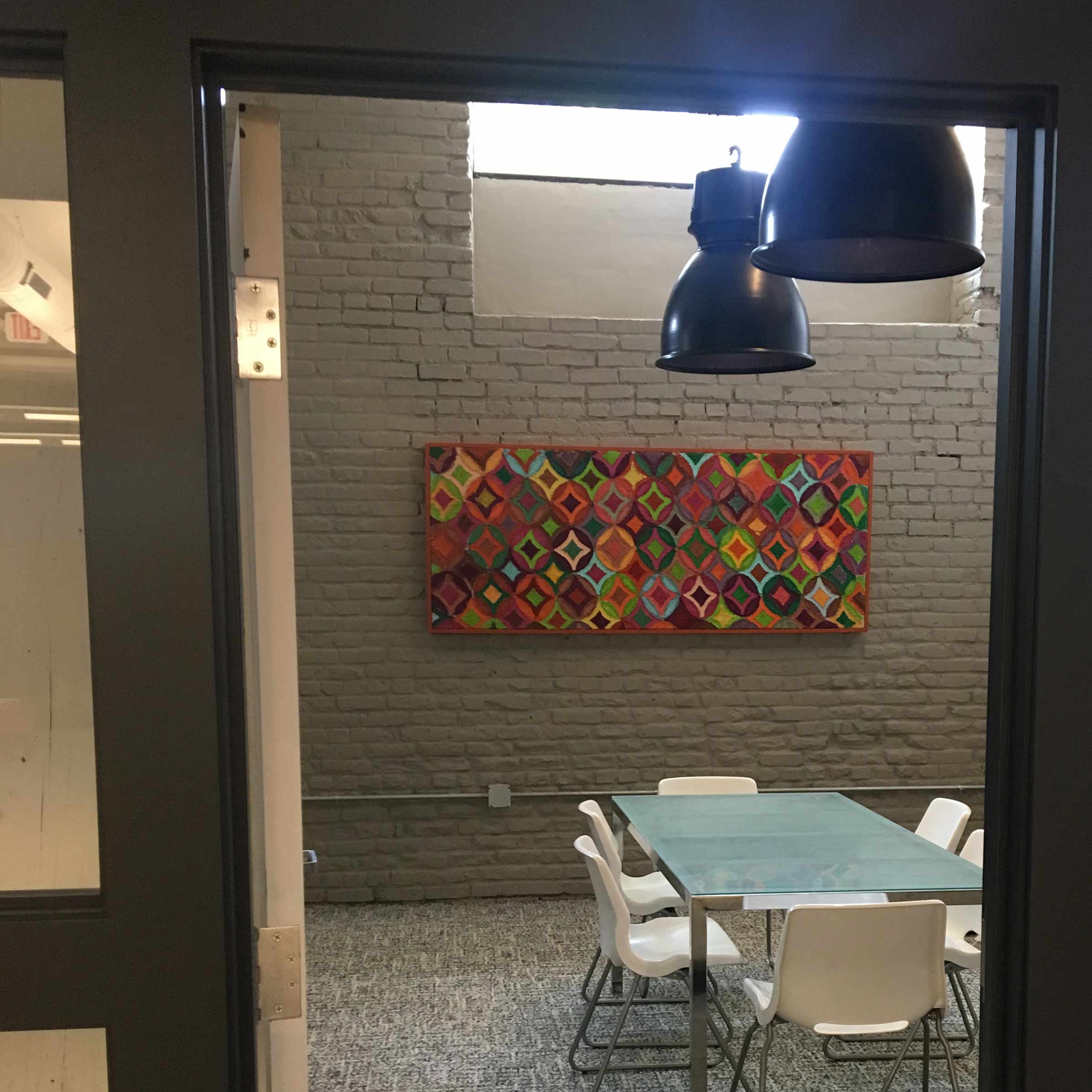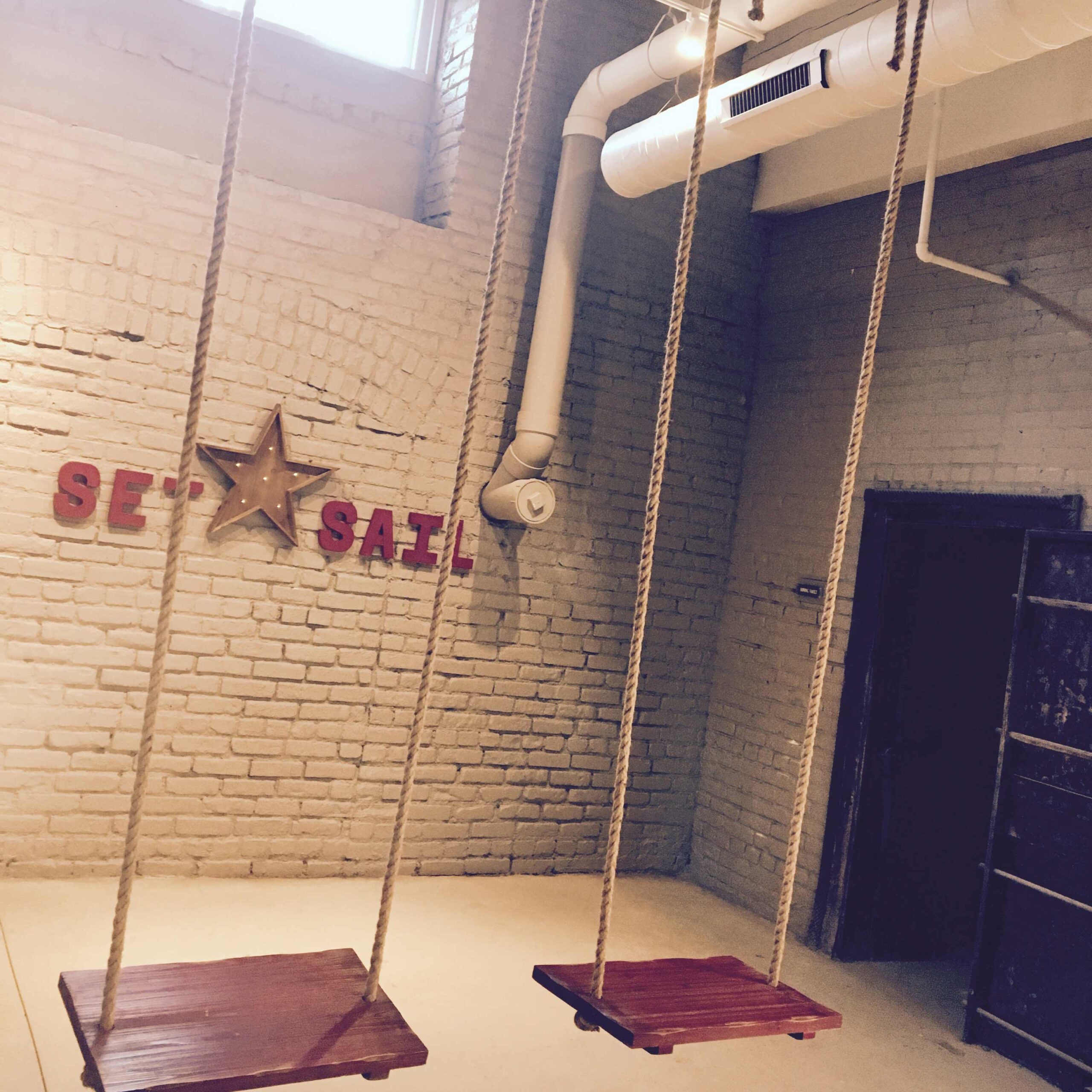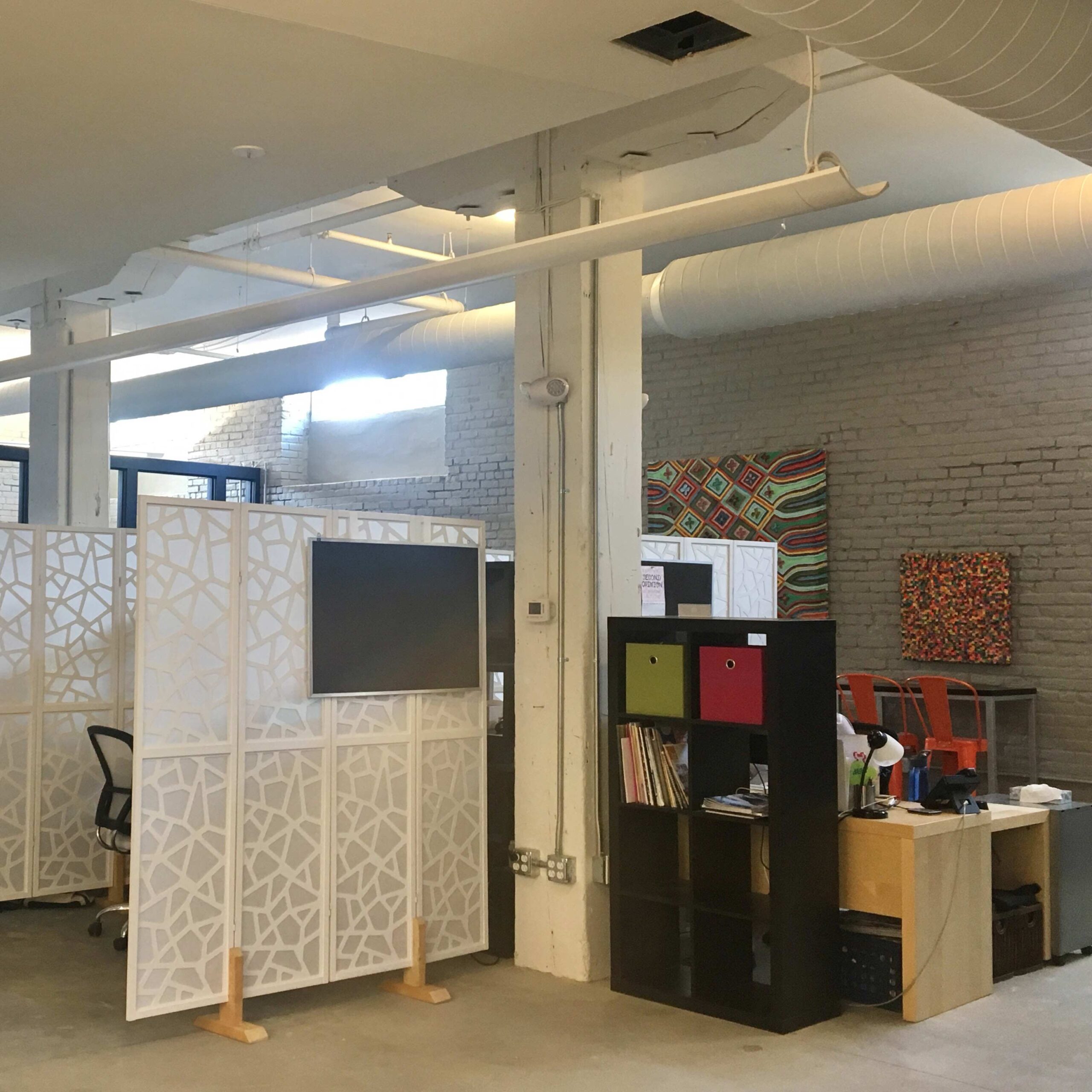 BLUE STAR IS A CREATIVE AGENCY 
WITH PROVEN EXPERIENCE IN
 HEALTHCARE, TECHNOLOGY, 
MANUFACTURING, ENGINEERING, HIGHER EDUCATION, AND B2B FOR MID TO ENTERPRISE LEVEL ORGANIZATIONS. 
216-334-1312 / 216-375-2277