3 SEO Factors You can Manage for Improved Ranking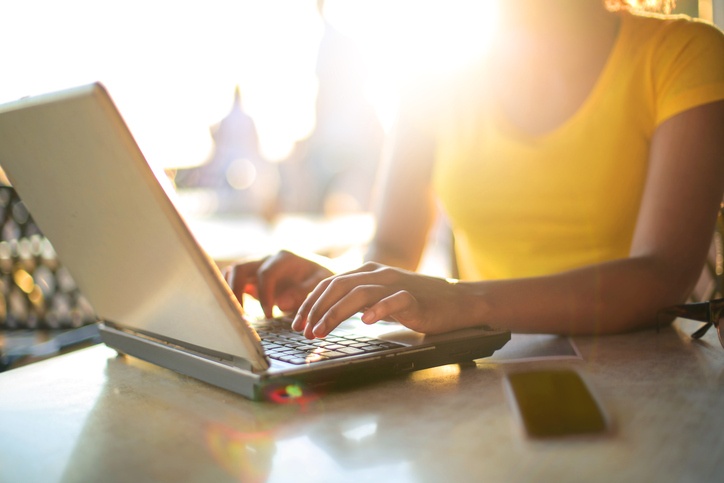 Search engine optimization (SEO) is about managing what you can control and adapting to what you can't. 
You can't do much about Google's penalty policies. Improving your website structure might be somebody else's job. But you can have a direct impact on a few vital SEO variables — especially title tags, keywords, and backlinks.
These three variables can have a substantial impact on your ability to rank high on search engine results pages (SERPs). And SERP ranking plays a crucial role in the number of searchers who see your content.
Let's dive a bit deeper into these ranking factors: 
1. Title tags
It's important to understand the distinction between your article headline and your title tag.
The headline is the physical text at the top of your blog post or webpage.
The title tag is a piece of HTML coding allowing you to create a separate headline for search engines and social media sites.
An article's headline can be any length you want, such as: 
"How to Rank First in Google Search Results — Even if You Know Nothing About SEO" 
That headline is 79 characters long. The trouble is that most search engines show only about the first 60 characters of a headline. 
You need an option that lets you keep your original headline while providing a shorter headline just for search engines. 
The title tag makes this happen. It allows you to write a 60-character title headline containing the most important keywords that summarize the content of your article.
For example:
"Six SEO Secrets for Ranking First in Google Searches"
This title tag is 52 characters, which is well within the 60-character limit.
The SEO experts at Moz.com say your title tag is the second-most-important thing on your page. Only your content is more important.
A few title tag tips:
Get your main keywords as close to the beginning as possible, within reason.
Don't try to stuff extra keywords in. The title still needs to make sense to human readers — and motivate them to click through to the article.
Social media sites often use the title tag to create headlines on posts, so it can have a huge impact on people sharing your content.
Each page must have a unique title tag.
2. Keywords
SEO used to be obsessed with keywords. People would write article after article just to get high rankings on specific keywords. It didn't always matter if the content was worth reading, as long as the keywords were adequately massaged.
Today, Google is a lot more clever. Its page-ranking programs look at longer search phrases and use artificial intelligence to glean the meaning of important words and phrases — and the context surrounding them.
Keywords come in two flavors: broad and long-tail. Broad keywords are more macro-oriented, while long-tail keywords are more micro-oriented.
| | |
| --- | --- |
| Broad search terms | Long-tail search terms |
| SEO | Internal linking for SEO |
| Title tag | Title tag and ranking factors |
| Keywords | Keyword strategy for Twitter |
| Content Marketing | B2B content marketing tactics |
| Social Media | Cleveland social media agency |
Long-tail keywords are usually better because they stand a better chance of answering a specific question on the minds of web searchers. For instance, somebody searching for a Cleveland social media agency has specific goals that are easier to target than someone searching in general about social media practices.
Thus, you want to optimize for keywords that anticipate the precise words or phrases about your business, product, or service that people are most likely to type into a search field. 
It's not enough to guess which search terms might work best. You have to conduct keyword research to guide you toward more productive keywords.
Keyword research needs to flag a few key points:
Search volume: How many times do people use the search term every month? The higher the number, the more people are interested in the topic.
Search competition and difficulty: How many existing pages already use the same keywords, and how easy will it be to rank high for your keyword?
Similar keywords: Which similar words/phrases are searchers using frequently?
A commercial keyword research tool can guide you toward more productive keywords and steer you away from ones that aren't worth bothering with. A free trial of the tool from SEMrush offers an informative preview.
3. Backlinks
Google's whole business flows from the value of links — using HTML to connect one piece of content to another. The challenge for Google is trying to deduce the quality of links: Do they connect people to valuable content or to junk nobody wants to see?
Over the years, opportunists have tried all sorts of tricks to inflate the value of their links and score quick SEO points. Google engineers, meanwhile, have been busy thwarting the tricksters — and punishing those who use underhanded linking tactics.
Today, it's imperative to follow Google's linking guidelines and use the power of linking for good.
Here are a few backlink best practices:
Create engaging, original content that people want to see. This is still the best way to attract inbound links. If you produce articles or videos that impress other people so much that they'll post links or share with their friends, you're bound to get an SEO boost.
Promote heavily on social media. Your contacts on Twitter, Facebook, LinkedIn, and other social media sites can rapidly spread the word on your content. If you share other people's content, they will be more likely to share yours.
Link to related articles on your website.

 

Post internal links within the copy of your articles and a list of related links at the end. Don't get carried away — link only to relevant content.
Guest post on other people's sites.

 

When you write a guest post, the site gets interesting content and you can post links back to your website. Again, you need to use discretion. Don't do it only for the SEO; do it to distribute great content.
Find discussion areas or online communities relevant to the article's content.

 

Always consult with site moderators before you post a link. Many of them have strong anti-spam policies and will ban people for violating them. But if you seek permission, they may give you the green light.
Need help with your SEO?
If you have a business to run or a department to manage, SEO can seem like a lot of extra work, but it's pretty much mandatory these days because if you don't optimize for search, you're vulnerable to competitors who do.
If you need help with your SEO, contact Blue Star Design for a free consultation.