Before Blue Star, I was in the corporate workforce and experienced all the same issues and discrimination women still face today. Sexual harassment, pay gap, gender bias, lack of opportunity, exclusion, etc. It's ironic to think about my intentions back then, but when I left to start Blue Star, I did so just to get out of that corporate crazy. I didn't have the specific goal of building a woman-owned, women-led company. That happened over time, and it has taken a lot of learning (and unlearning) to create an environment that allows women to flourish at work.
Here's what I've learned:
Babies = good.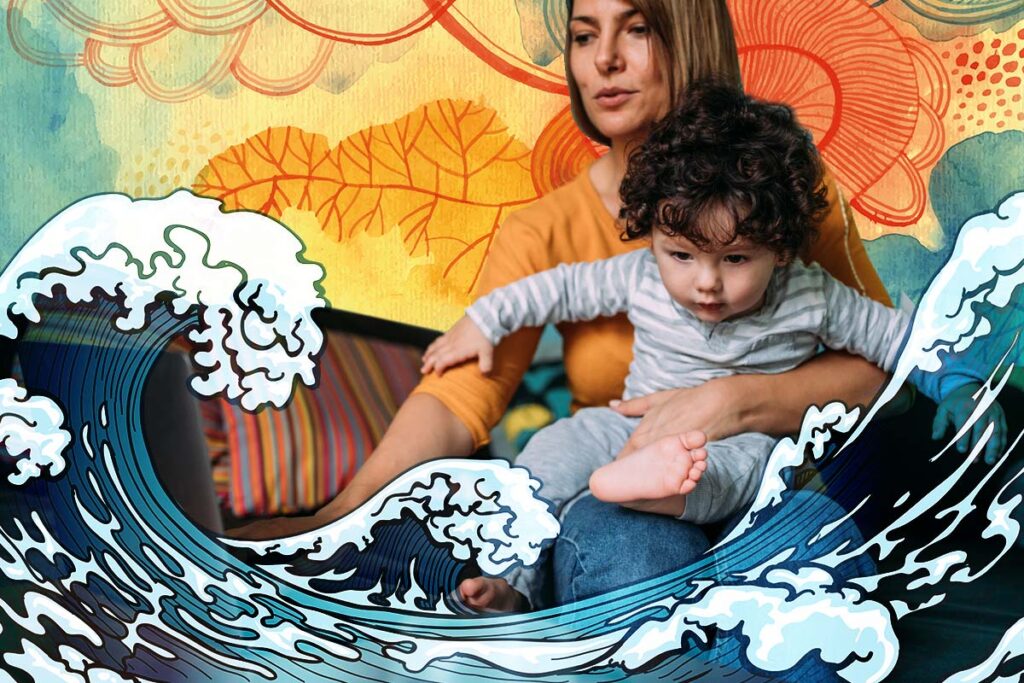 Pregnancy discrimination claims are widespread. A recent survey found that 41 percent of Americans perceive working moms to be less devoted to their work, and the number of federal pregnancy discrimination cases filed in 2019 was record-breaking.
I was so thankful to be self-employed when I was pregnant with our twins. Being one of the unfortunate women who experienced all-day sickness every day of my pregnancy, I was grateful my home office was right next to our bathroom. And near the end of my pregnancy, when walking became a chore, my commute was only a few steps away from my bed. If I had worked anywhere else, I would have been fired.
As Blue Star grew, a consultant advised me not to hire young women – since they would "get married, get pregnant, go on maternity leave, and not return." But do you know what's harder than waiting for an amazing employee to return from maternity leave? Competing for and hiring amazing employees.
During the past two years, I've hired two women who were 7-8 months pregnant at their interviews. My team understood these two individuals were great hires, and everyone pitched in to cover their hours while on leave. And these women, and new moms, returned the favor when the next person announced their pregnancy. We didn't lose clients, business, profit, or people. Instead, we gained the respect and loyalty of our staff. And Zoom meetings are so much more enjoyable when the kids can join.
Family is important. We need family. It's the foundation of civilization, social relationships, and the values of our community. Why punish women for that amazing gift?
Flexibility works.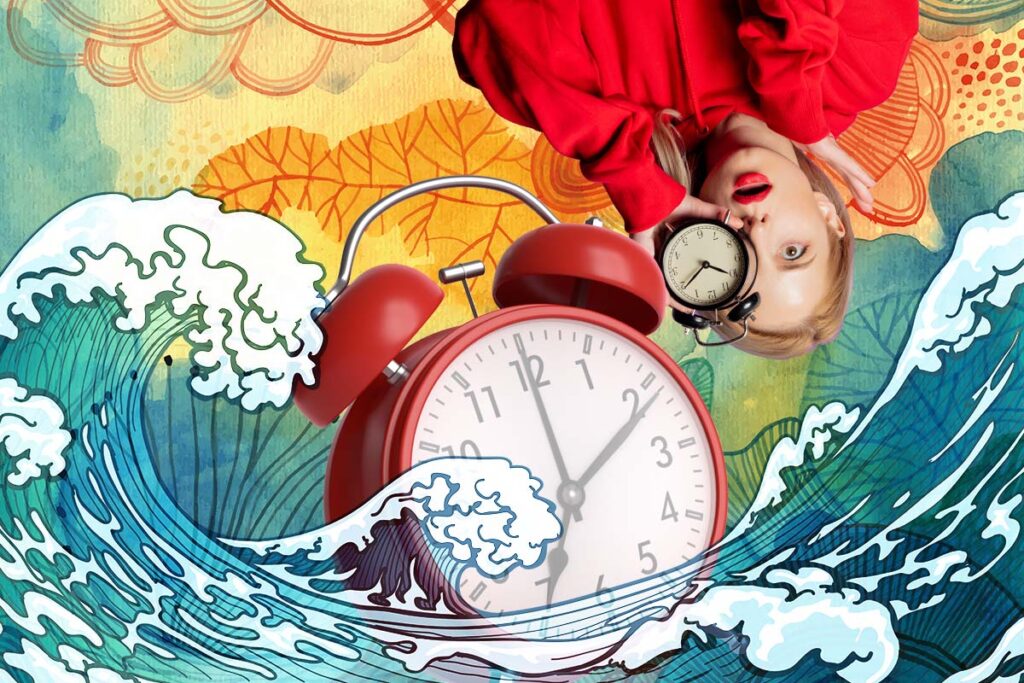 Prior to the COVID-19 pandemic, we were already offering work-from-home flexibility. We equipped everyone on the team with a laptop instead of a desktop, and I allowed for hybrid schedules for others who had long commutes to the office. When Cleveland got socked with massive snowstorms, our team could work from home instead of having to take their PTO or risk driving in horrendous weather.
So when COVID hit, we were well prepared to work remotely. It was stunning how our team didn't miss a beat. But there were new challenges ahead of us. Our mothers with babies were without childcare. I cannot even express to you how hard it is to manage a toddler while working at the same time. As a mother, I understood what our mothers would be facing.
I encouraged our team to flex their hours around family needs and provided the tools to support a work-from-anywhere-at-anytime environment. Our new parents sometimes worked very early in the morning, late at night, or during their baby's naps. I would check in often to help them try to avoid burnout, and I hope we were successful together a majority of the time. As a result of the changes in policy and tools, we became more organized, and team communication was better than ever. Work got done and done well.
After months as a completely remote team, we began talking openly about the pandemic's toll and how it affected our people and their families. More than ever, PTO has become vital for our team to recharge and care for their mental and physical health. Our team is free to manage their work time vs. time off and can run errands during the workday, pick up a child from daycare, or take a mental health day when needed.
We still have set client hours and ask our team to be available to clients during their non-PTO time. There is a level of productivity set and expected. But our focus has shifted from hours at a desk to productivity and results.
Give mothers a break. They are multi-tasking superheroes. Our parents and all of our talented team members understand how to manage their time to get the job done.
Crying is totally allowed.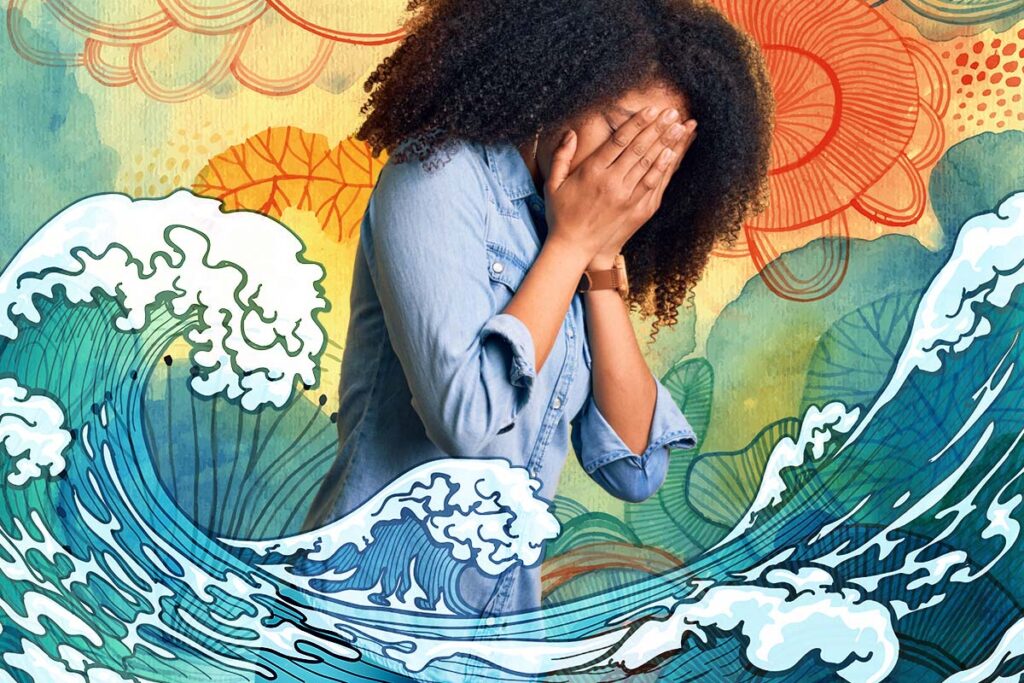 I cannot tell you the number of times I've been called "emotional" – by bosses, by clients, by colleagues, family, friends, and even strangers. Guess what? I'm emotional, and that's ok.
Here's the thing, humans exhibit a wide range of emotions — enthusiasm, joy, frustration, concern, and anger. We laugh, we scoff, we cry. But women crying? Research suggests that the consequences of crying at work are often worse for women.
My office (chat, phone, or zoom line) is a safe space – where my team can cry as much as they need without apologizing or being embarrassed. Crying means they care.
Invest in tissues and recognize that when people care about their jobs, they do great work.
It's nice to be nice.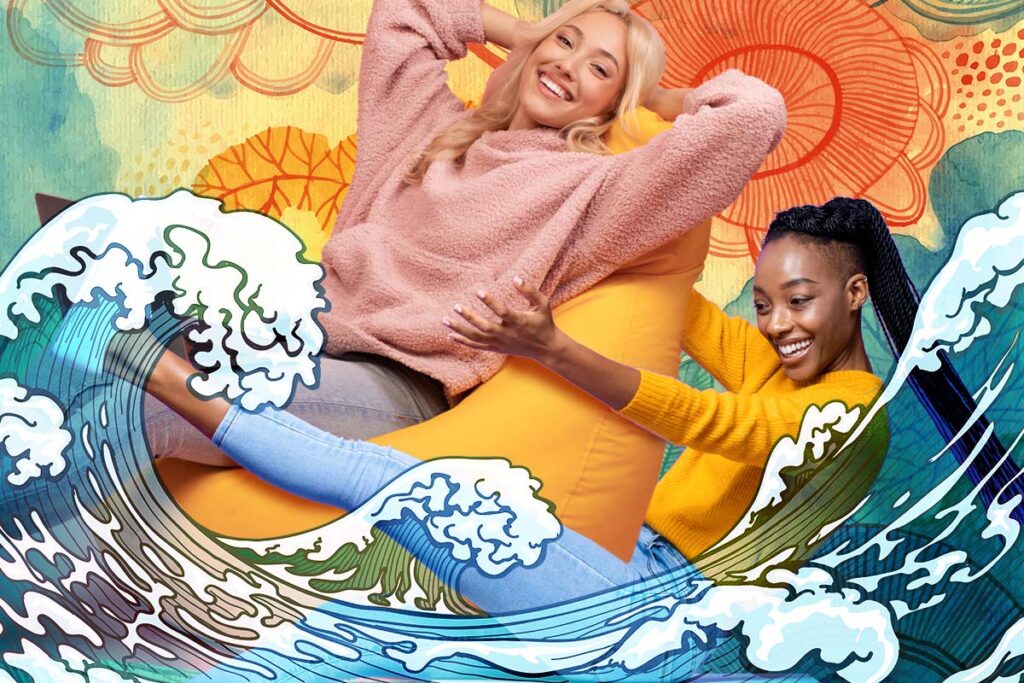 Assertive women are often seen as "bossy" and less likable than men with similar demeanors. It's just one of many subtle ways women are treated differently in the workplace. It's a double standard and downright confusing. As women, if we're nice, we're not taken seriously. If we're stern, we're called "bitchy."
Just as distressing is woman-to-woman abuse in the workplace. Women often undermine one another because they've always had to compete to advance. It's partially biologically ingrained and a by-product of the modern work environment. And this is the absolute number one reason I left the workplace to start Blue Star.
However, as our business grew and we hired staff, I noticed some of the same bullying behavior among women in our offices. It was shocking, and I didn't know how to manage these situations. I had been advised by people I respected not to be so nice to kill the office attitude. Or, I would ignore bad behavior, trying not to look like the "bitchy" boss, focusing solely on the jobs at hand and keeping the business afloat. Neither of these tactics worked. Let's just say I had a lot of learning to do to recognize bad behavior early and address it in a proactive, assertive manner. That takes time, skill, and an acute focus on hiring the right people to transform our culture.
It took several years to restructure our work environment into a healthy space where employees can thrive. I eventually forgave myself for past management mistakes and worked hard to improve my hiring skills. I started seeking people based not only on talent level but also on personality, cultural fit, and whether they complement our team. I now ask interview questions that help me determine if people are kind, generous, and thoughtful. And I bring other team members into the interview process to ensure a candidate fits all of these requirements before making a decision.
By the way, I like being nice. When we were office-based, I would make breakfast for my team every Friday. We celebrate each employee's birthday in ways that make them feel special and fit their personality. Sometimes I surprise my team with milkshakes, donuts, and ice cream delivered to their home offices. When we meet in person, I give them hugs and ask about their family and hobbies. It makes me feel good to do these things. I enjoy my job and team more than ever. And our work environment is better for it.
Invite women to the table.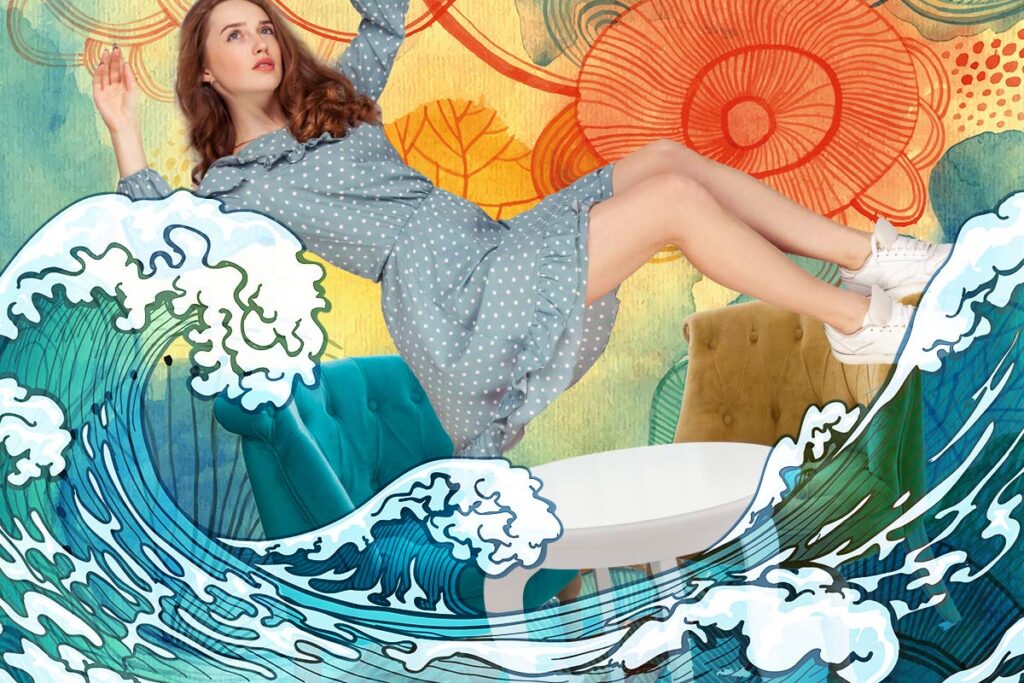 When I was a kid, I spent plenty of time at the kid's table at Thanksgiving – in the basement where the adult table wasn't even in sight. I learned plenty of gross eating habits from my male cousins, but nothing to help teach me adult table etiquette.
Women continue to encounter challenges when it comes to advancing in the workplace—and in many facets of today's society. Sheryl Sanders tells us to LeanIn and try to grab a seat at the table. But honestly, as business owners, we need to put extra chairs around the table and let our people – especially our women – learn how to advance.
As a small business, I have one big advantage: everyone on my team has a seat at the table with our clients. You can come in with one year of experience, and by your second year at Blue Star, find yourself leading a strategy meeting for a brand new client. Because employees are exposed to so many facets of the business, women find Blue Star exceptionally appealing because they can learn valuable skills and grow quickly.
Being a small business doesn't mean we can always afford to keep pace with the salaries and benefits of larger companies. Still, I can tell you that because of the extensive skills our team members have gained at Blue Star, every woman who has left our company departed for a management position with a much higher salary and benefits package.
Invest in women – offer your hand to help pull them up the career ladder.
We are a woman-owned, women-led, award-winning agency.
One of my favorite memories this past year was joining a large marketing strategy meeting with a global client. When the meeting started, the Director of Marketing paused and said – look at us, all women! It was breathtaking. We celebrated for a quick second and then got down to business.