Blue Star is a lean team. We're small but mighty. And if you've partnered with us, you know the incredible amount of work our crew produces over a year. We manage to pump out a massive volume of projects because our team is organized, accessible, and highly talented.
While managing the workload to keep pace with client marketing plans, our team must be adaptable and resilient as we address constructive criticism and tackle change requests. It's part of being a creative. It's expected. Design, especially, is subjective and has no rulebook. And this is one big reason we take the time to enter our team's work in the GDUSA Awards. Awards validate design decisions and our team's ability to overcome challenges. And it just plain feels good to be recognized among your peers; it matters a lot in the lonely business of creative work.
Our team is keenly aware that design competitions exist for bigger and better purposes. These engagements jolt us out of the humdrum, inspire us to dream bigger, and advance the collective conversation in design. The recognition helps us attract and hire equally talented people as we grow. Every year, we extend our skills and reap the rewards, giving us the ability to support our clients in bigger and better ways.
About the GDUSA Awards
For nearly six decades, Graphic Design USA (GDUSA) has been the business-to-business magazine for graphic design professionals. Every year, GDUSA sponsors design competitions that spotlight areas of excellence for creative professionals. The American Graphic Design Awards™ is their flagship competition. This competition honors the year's best design work across all media.
This past year (2021), GDUSA received more than 11,000 entries, and of these, 10% were named winners. And Blue Star was honored with seven GDUSA awards.
---
Being the recipient of an American Graphic Design Award™ validates how seriously we work to support our clients
---
Take a closer look at Blue Star's GDUSA Awards
The six GDUSA awards received were for:
The MetroHealth System and University Hospital's Pop It To Block It public awareness campaign involving billboards, bus shelter signage, self-mailer, and clean graffiti
Website redesign for Dynamic Network Advisors
Magazine layouts for Western Reserve Academy and Case Western Reserve University
Social media graphics for Graphic Packaging International
GDUSA Digital Design 2022 Winner: Social media graphics for CBTS and Graphic Packaging International
Learn more about each award winner below:
MetroHealth and University Hospitals // Pop It To Block It (Pop2Block) Campaign
Pop2Block's mission is to encourage populations at risk of HIV infection to reach out to PrEP navigators. These trained medical professionals assist these at-risk individuals in gaining access to PrEP prescriptions. Beginning in 2020 and expanding the scope of its campaign in 2021, Pop2Block teamed with Blue Star Design to better connect with its target audience.
Read the case study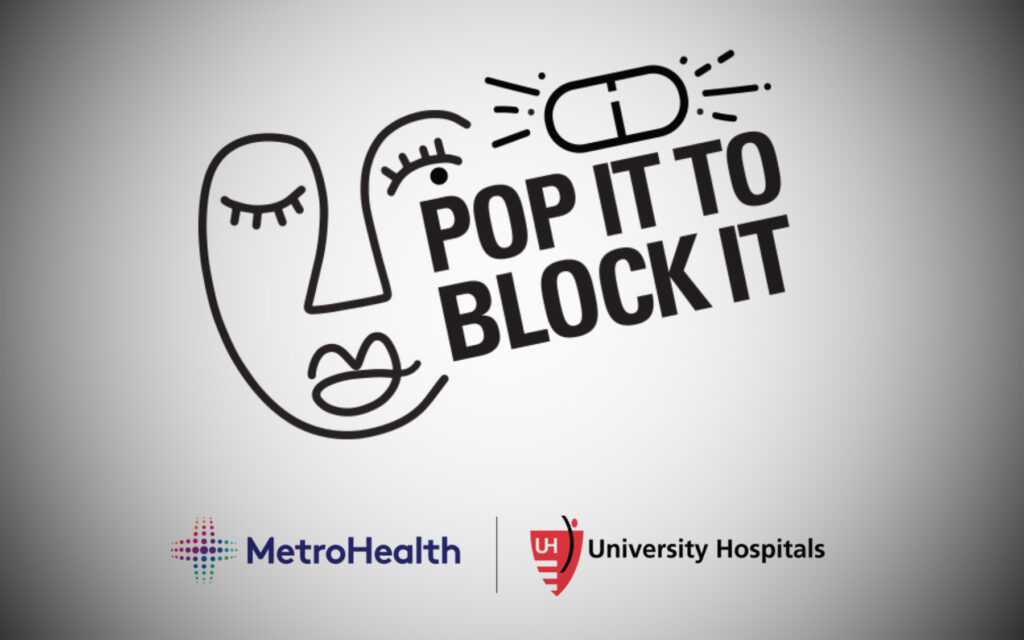 Dynamic Network Advisors // Website
When Dynamic Network Advisors (Dynamic), a technology consulting and sourcing firm specializing in cloud networks, communications, and cybersecurity, needed to completely rebuild its website and brand image to appeal to the healthcare industry, it turned to Blue Star Design. Blue Star remapped the site, revised the brand, and rewrote all the content in a matter of weeks to meet the client's strict deadline. The results garnered a GDUSA Award and dramatically increased the client's web traffic by 16% in five months.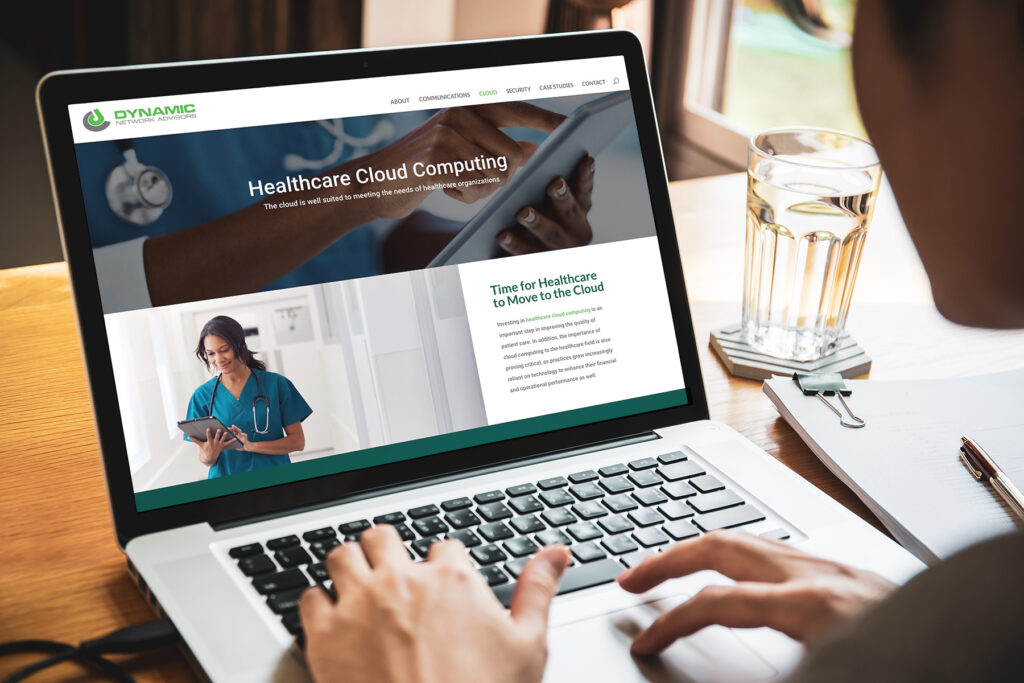 Case Western Reserve University (CWRU) // Winter/Spring 2020 School of Dental Medicine Magazine
There is graphic design, and then there is editorial design. An editorial designer plays a significant role in how information is shared, presented, and understood. Good editorial design is cohesive, clear, and draws readers in. It requires the specific attention of experienced designers with a wide range of skills. We are proud of this winning entry for CWRU School of Dental Medicine, but more importantly, we are honored that we've been chosen to work on multiple editions.
View the 2020 Winter Edition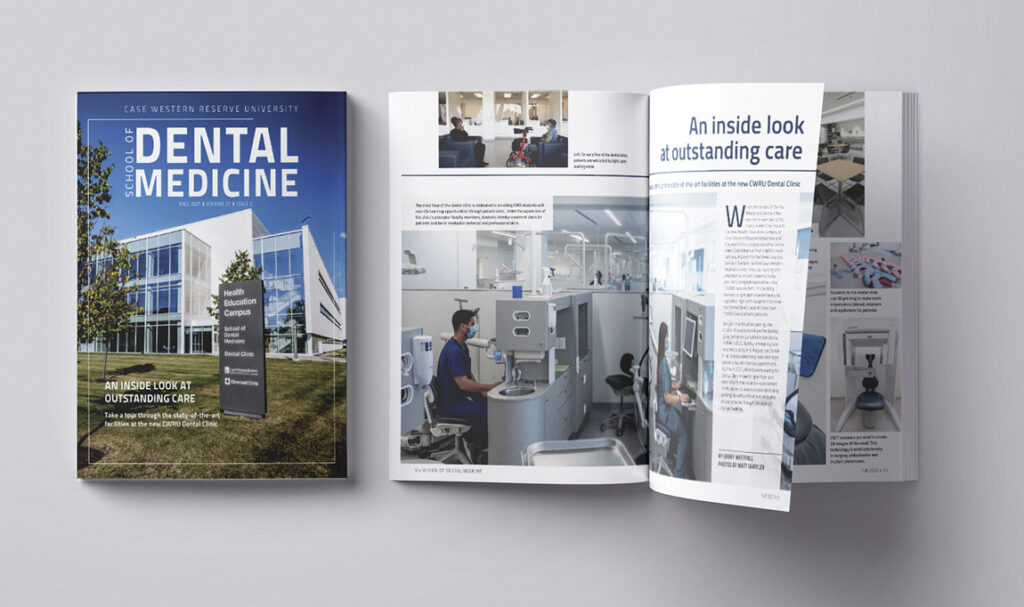 Western Reserve Academy // Fall 2020 Alumni Magazine
Western Reserve Academy is an Ohio-based boarding and day school with a solid brand presence. They rely heavily on campus-based photography. So when they requested a specific, realistic image of sparklers bursting with light on a white background for the cover of their fall issue (Lux Et Veritas), we had to dig into our Photoshop tool bag. We added a clear UV to their logo at print for some wow-factor. And boom – it's been the best-received magazine to date.
View the issue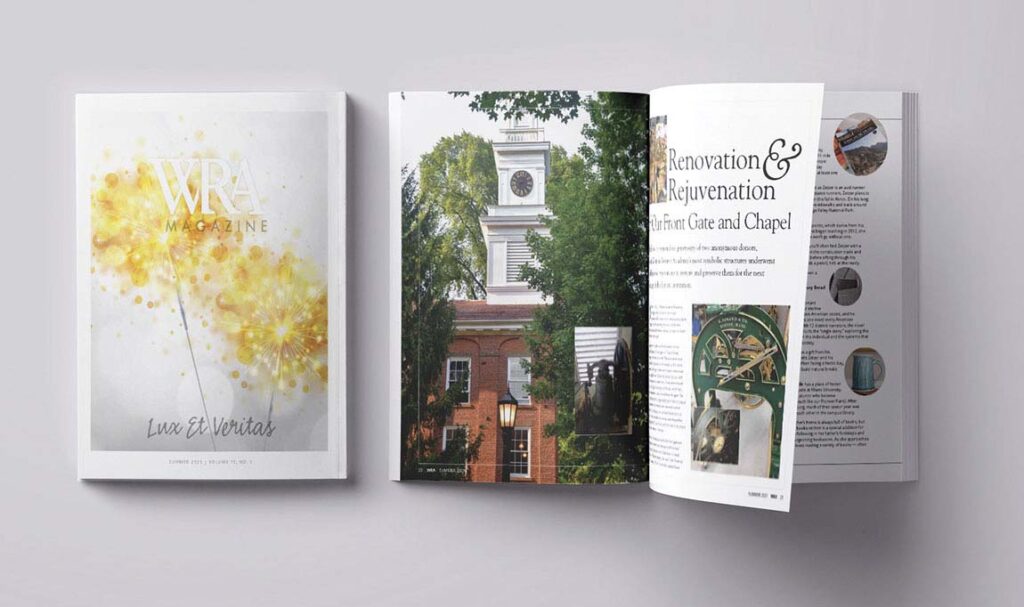 Graphic Packaging International // Social Media Graphics
Design is imperative for social media. Customers judge appearance in an instant. The first five seconds are enough for one to decide if they are interesting enough to keep following. Plus, visual content receives higher engagement. And brand awareness is a top priority for marketers. As Blue Star began developing strong brand graphics for Graphic Packaging's ebooks and case studies, their global marketing team asked us to supply templates for their social team to carry through the brand.
View the LinkedIn Post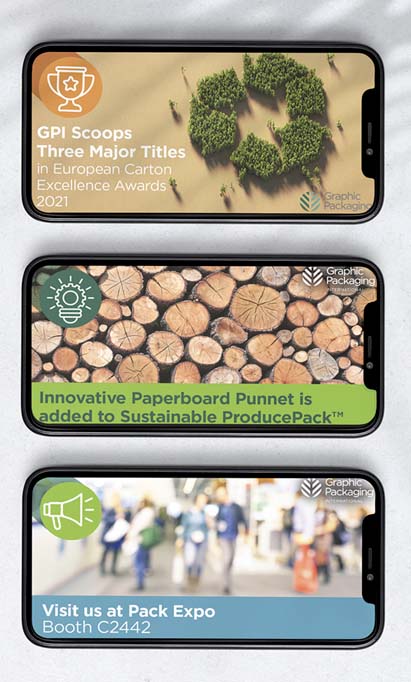 CBTS // Battle of the Master Channel Partners Video 2022 Digital Design Winner
For most enterprise tech companies, like CBTS, channel partners are an integral part of their team. When Covid-19 canceled all in-person activities, CBTS found a creative solution by hosting an extremely entertaining Virtual Karaoke Idol. Blue Star created a compelling video for social media to entice channel partners to attend.
View the LinkedIn Post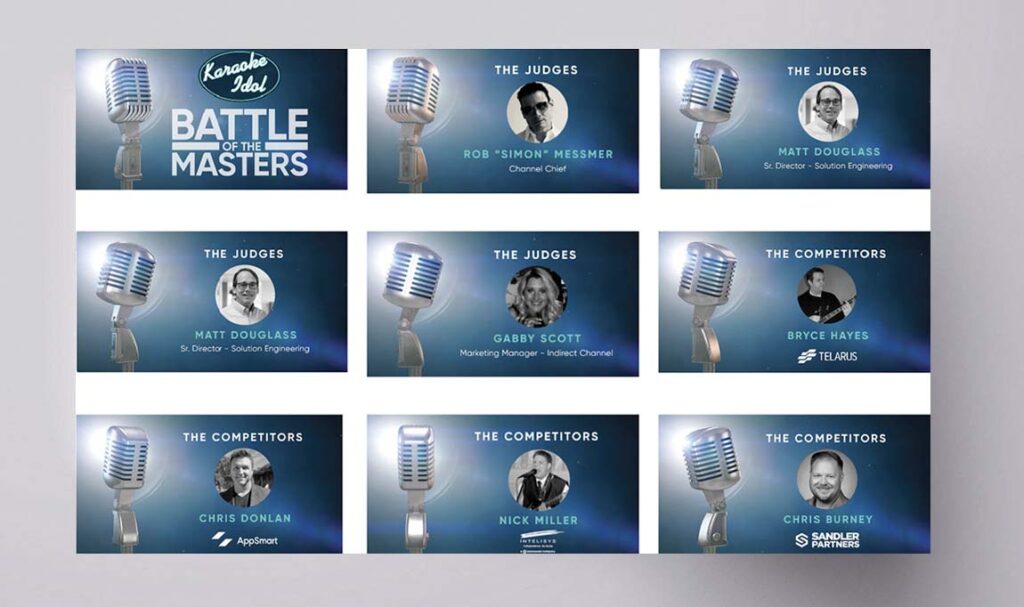 Greater Cincinnati Foundation // Brand Story Video 2022 Digital Design Winner
Video material is essential in social media marketing. But like everything in social, the content must be concise and capture viewers' interest in the first few seconds. In less than a minute, you must be able to tell your entire story. For Greater Cincinnati Foundation that is a very short window. The breadth of their services is overwhelming and their impact is wide. We worked with the client to solidify their message, auditioned and chose voice-over talent, and developed a clean line animation that aligned with their branding.
View the Video

Producing exceptional work at the speed of business
2021 is Blue Star's seventh consecutive year as a GDUSA Award Recipient for American Graphic Design Awards™ and Health+Wellness Design Awards™. Learn more about how we consistently go above and beyond to quickly, accurately, and creatively meet our clients' objectives.