Go Against Intuition: Add External Links to Blog Posts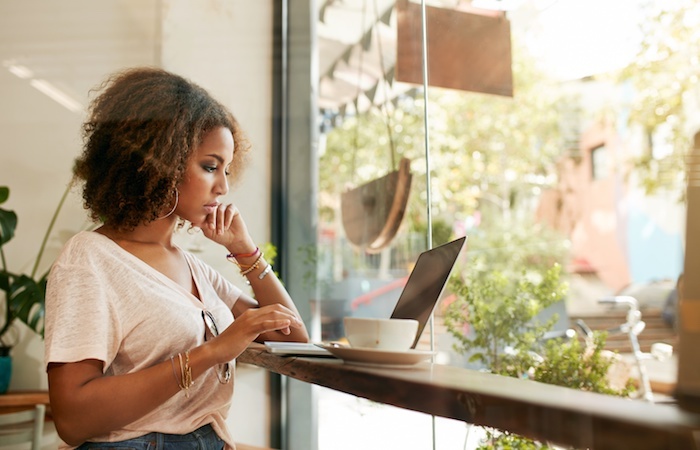 Adding external links (links that go to other websites) might sound like it's counterproductive. You might be worried that you're directing traffic away from your website, that your website won't look legitimate (because you have to consult other sources), or that it will somehow ruin your rankings. The truth of the matter is, however, that linking to other pages within your blog posts is actually a best practice.
Linking to pages within your blog posts show that you did your homework when you created your post, and that you're not just concerned with getting people to stay on your website. Instead, you're genuinely concerned with solving your customer's problem. Giving your readers a link is like the "for further reading" section of an article. Your article should already do a good job of explaining a topic, but if readers want something a little more in-depth, they can look at your hyperlink. This encourages your readers to look at your blog post as more interactive than simply reading it, which helps with retention and makes reading your post more of an experience.
The second thing outbound links do is help your image by making you more authoritative and appear less pompous. How does it do that? Well, if you're telling your readers to do something, such as buy local instead of from corporations, and there are five other links in your post telling your readers to do that same thing, it would seem that you know what you're talking about and your readers are more likely to buy local. Also, linking only to your internal pages is the internet equivalent of being at a dinner party around that one guy who only talks about himself. He may know what he's talking about, but it's off putting to be around him. Don't be that guy at the party and cite other blogs for their "opinion."
Finally, linking externally can help you with your overall inbound strategy. There can be kind of a "you scratch my back, i'll scratch yours" sentiment between site owners. If you send traffic to another blog or site, then the person behind that website learns that you exist and might start linking to you in return. That's especially good if, in the eyes of Google, they have more domain authority than you do. Google will reward your site when it sees authoritative domains linking to it.
Now, there are some best practices for including links in your blog posts:
Stick to a few

: Just because we mentioned including links in your post doesn't mean that you should go hog-wild inserting links. This can get distracting. Aim for two links per post, and try not to put more than two per paragraph max.

Pat yourself on the back

: Also, you should also link to relevant

 internal links 

and past blogs–just make sure that this isn't the 

only

 thing you're linking to.

Don't navigate away

: Finally, make sure that all your external links open in a new tab. It's fine to include information for your blog from other sources; however, you probably shouldn't actively direct people away from your website. To keep website visitors on your page, you should ensure that they are redirected away from your website in a new tab so that they can always come back to the original page.
While it may go against your intuition, external links are a great way to build credibility in the blog world. By adding these links, you show credibility and tip your hat to industry leaders. Comment below with your experience adding external links to blog posts!